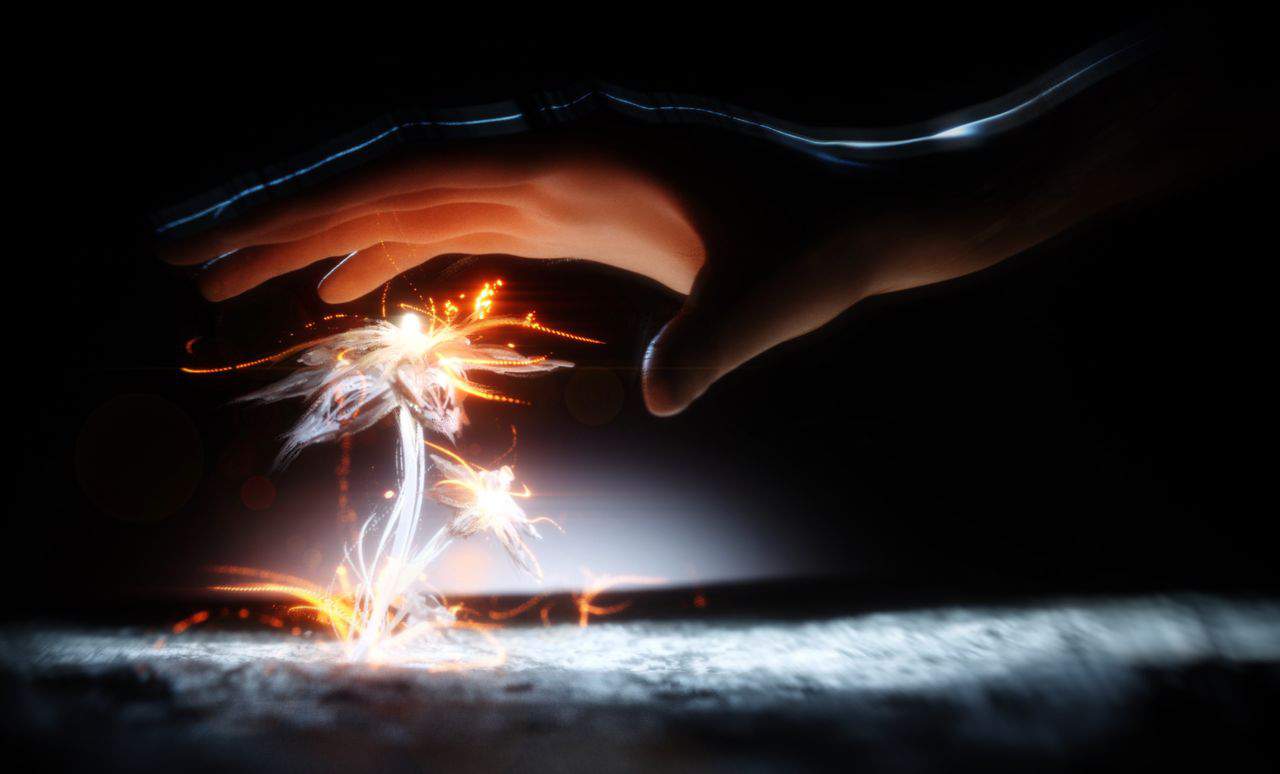 Story360
September 10, 2020 3:00 PM

-

September 12, 2020 9:00 PM
IMPORTANT NOTE: Due to changes in our 2020 plans related to COVID, work on this LUMA feature is on hold till further notice. Apologies for the inconvenience. We hope to revive it soon.
"You're never going to kill storytelling, because it's built into the human plan. We come with it."
– Margaret Atwood
We're looking for you to tell a story. One of your own stories.
Throughout the majority of the world, COVID has made arts collaborations almost impossible. Though our bodies must stay apart, LUMA and Scranton Fringe Festival have teamed up to bring artists' talents together through technology.
In 2020, we'll combine the age-old art of storytelling with the emerging craft of VR painting to create immersive experiences that will span the globe.
HOW'S IT WORK?
First, we'll help a dynamic storyteller record a 10-15 minute personal, lived experience in the style of radio shows like The Moth. Next, a VR (virtual reality) painter (VRHUMAN pictured above) will work marathon sessions creating key scenes in 3D to create an online graphic novel of the tale. Finally, composer Matt McGinley (co-founder Gym Class Heroes, contributing music producer This American Life) will polish it all off with the perfect custom music score.
The work will be illustrated and scored live during LUMA weekend and you can even watch the artists behind the scenes while they work! The finished stories will debut when the weekend ends and will live online from that point forward!
CAN I BE A STORYTELLER?
Yes! To bring our vision to life, we need personal stories. We need as many unique experiences from as many lives as possible. We'll pick 3 to produce. Apply below.
I'VE NEVER DONE THIS BEFORE
Good! We love newbies. But we also love old pros. You'll be selected by the quality of your story and the way you tell it. We're not looking for perfection–we're just looking for you.
HOW SHOULD I TELL MY STORY?
We've got some examples of great storytelling here, here and here. But again, don't worry if you're not as polished.
HOW DO I APPLY?
Right here using your Gmail or Gmail associated account.
DEADLINE TO SUBMIT
July 29th, 2020 at 11:59pm
QUESTIONS?
Contact Scranton Fringe Festival at info@scrantonfringe.org