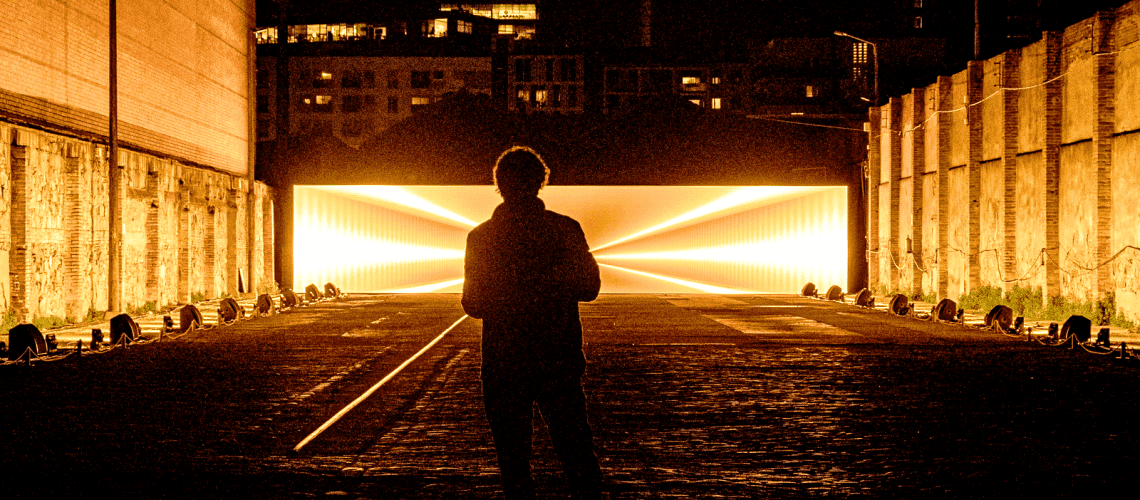 Horizon
Playmodes
State Street Parking Ramp - LAZ Parking
September 9, 2022 7:00 PM

-

September 10, 2022 12:00 AM
September 10, 2022 7:00 PM

-

September 11, 2022 12:00 AM
The horizon separates sky from earth as we look from afar. But it's also a metaphor for the limitless possibilities offered by an idea.
Horizon is an immersive installation that plays with our limits of spatial perception by creating a window onto infinite. Light, sound, space and perspective are all examined on a journey that takes us beyond the limits of physical reality.
LUMA is proud to present the American debut of Playmodes' Horizon in a unique underground setting at Binghamton's State Street Garage.
Tickets: Horizon – LUMA 2022 – Playmodes Tickets in Binghamton, NY, United States (ticketleap.com)
Playmodes is an audiovisual research studio working with custom, self-made technologies. Their mixture of creativity, software and hardware gives birth to immersive installations, projection mapping, architectural lighting, digital scenography, audiovisual instruments and sound design. They love to experiment with new formats, working with Open Source tools and collaborating with people from around the world to deliver innovative experiences.