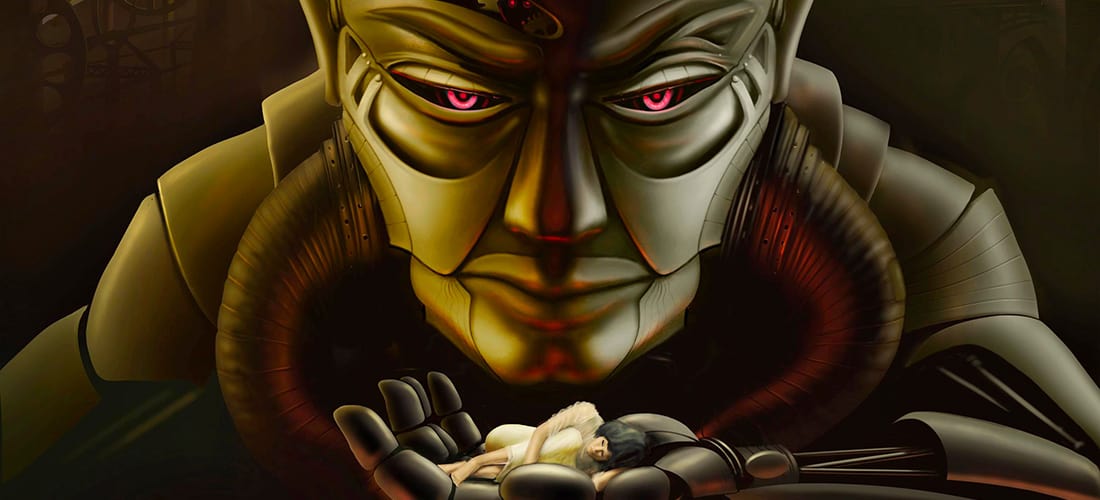 Miranda: A Steam Punk VR Experience
Kamala Sankaram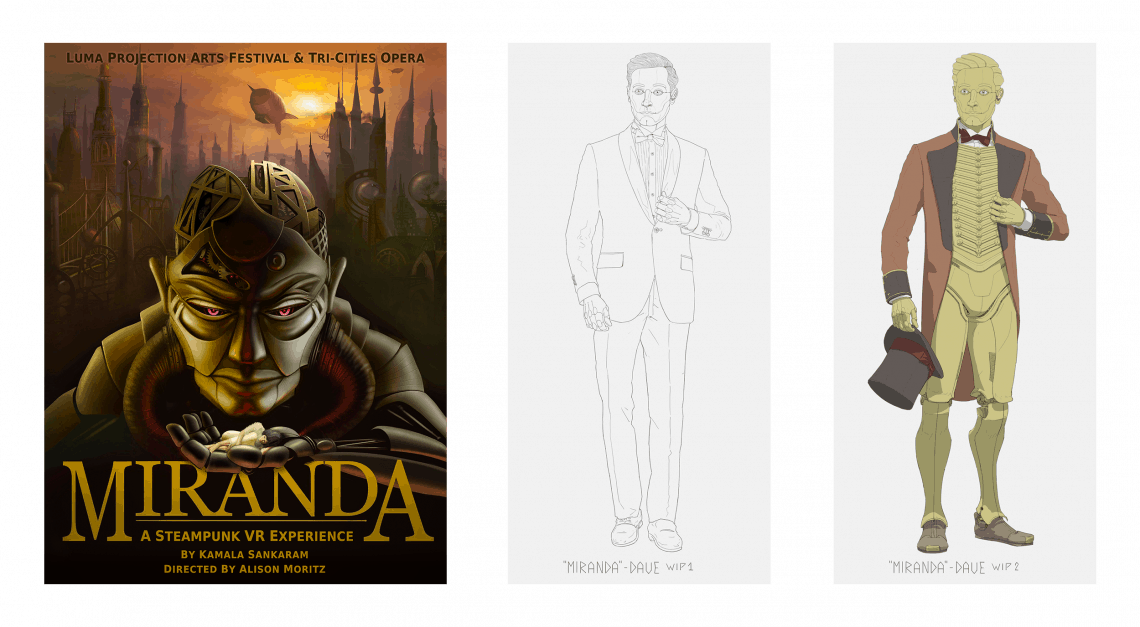 LUMA, the country's premier festival for art, technology and narrative will headline its 2020 edition with a first-of-its-kind event: a fully immersive musical theater VR experience featuring live motion-capture performance during every showtime.
Miranda: A Steam Punk VR Experience is a cutting edge collaboration between LUMA, Enhance VR and Tri-Cities Opera that re-imagines world-class theater for a socially distanced age. Get ready to immerse yourself in the real time interactive narrative with a VR headset, on your PC, or via YouTube on any mobile device this September.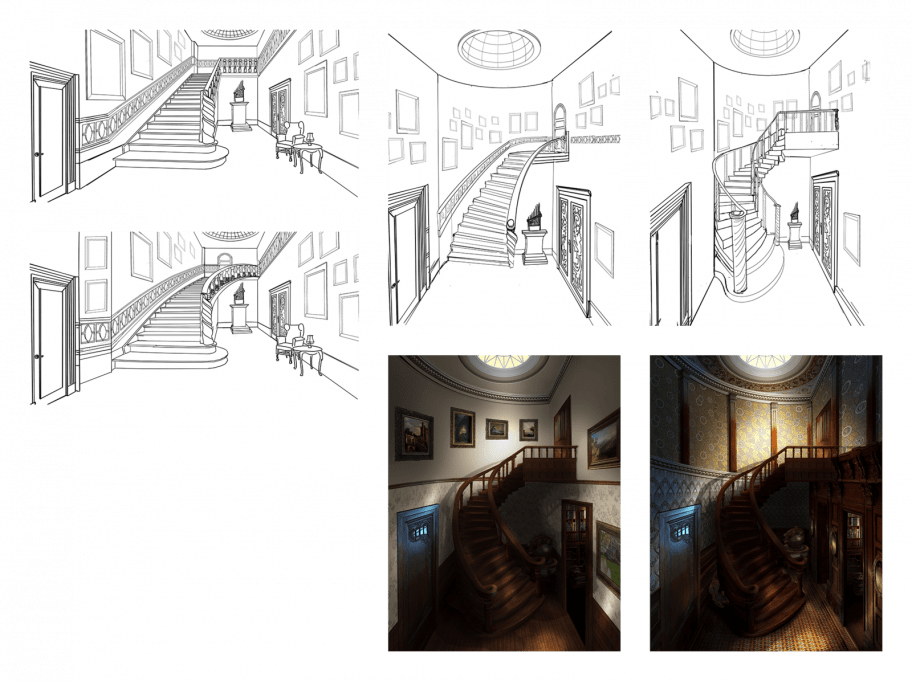 With a story and score by groundbreaking composer Kamala Sankaram, Miranda transports us to a dystopian future where growing class disparities have reached epic proportions and our criminal justice system serves only as a parody of what it once was. A wealthy woman has died under mysterious circumstances and three suspects' lives are on the line. They'll testify in aria for the chance at freedom. The online audience will serve as judge and jury–but can they even accept their own role at face value? Or has the game been rigged from the start?
[WANT TO MAKE SURE LUMA IS AROUND IN 2021 TO BUILD MORE INNOVATIVE PROJECTS LIKE MIRANDA? CONTRIBUTE NOW.]
Sankaram's score balances apocalyptic pop beats with the lush lyricism of classic opera, recounting a tale that explores themes of class, bureaucracy and self-determination. The story is set against a retro-futurist backdrop that would be near impossible to realize on a traditional stage. Critically acclaimed director Alison Moritz (Washington National Opera Omaha, Tanglewood Festival) is adapting and directing the work in collaboration with interactive designer Diego Matias. Tice Lerner, Joshua Bernard Ludzki (LUMA) and John Rozzoni (Tri-Cities Opera) executive produce.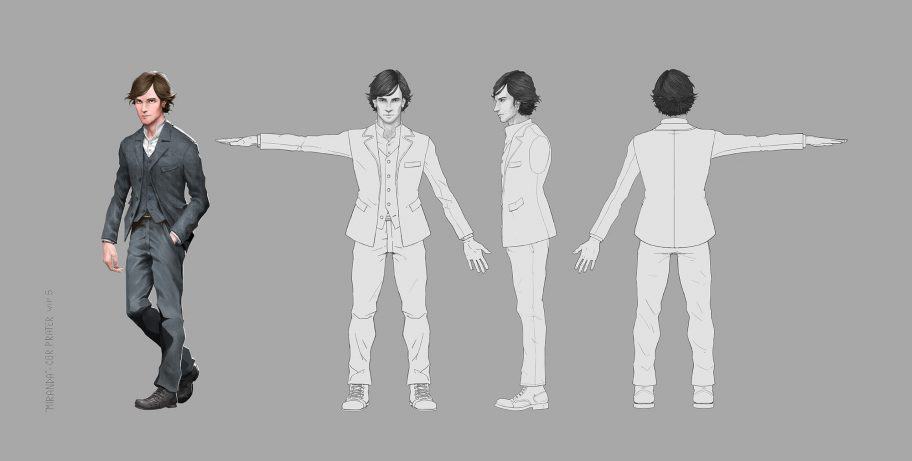 The unique format for this production of Miranda builds on years worth of experiments in real-time motion capture and live music performance featured at LUMA in seasons past. When COVID brought the performing arts economy to a grinding halt in early 2020, the team behind LUMA immediately realized how they could give back to their creative partners who had helped launch the festival; they set out to develop a new set of tools for the presentation of art online–tools that would catapult its users beyond the restrictions of 'Zoom theater'.
Miranda will bring online audiences face-to-face with a motley cast of would-be murderers–highly detailed 3D avatars controlled in real time by studio actors located in Binghamton, NY. The format was conceived by LUMA co-founder Joshua Bernard Ludzki, whose fascination with well-crafted immersive theater made him wonder if the same level of intimacy could be produced remotely via VR. As with all live theater, each performance of Miranda will be unique, leveraging low-latency streaming and studio-quality codecs to ensure a nuanced experience. In contrast to live theater, every viewer will have a premium seat as they watch with only a few other audience members inside one of several hundred 'virtual rows.'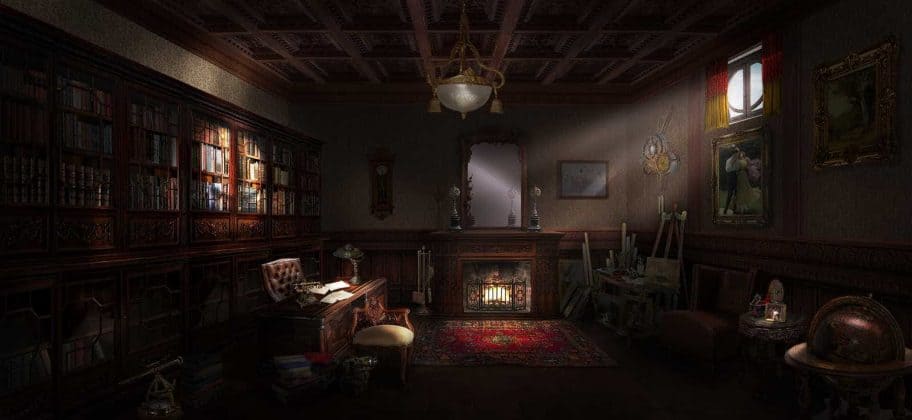 Enhance VR and LUMA are developing completely original software for Miranda, leveraging industry standard gaming frameworks like Unity in compelling new ways. The network and synchronization backend will be provided by Photon. Miranda's VR edition is designed for the HTC Vive or Oculus Rift headsets.
Miranda: A Steam Punk VR Experience will play 12 performances over the course of three nights in September 2020.